A cup of Coziness
Wrapped in autumnal fog, the river winds its way through the enchanting landscape. The first rays of sun hit the sparkling surface and you wait anxiously for the emergence of the small insects.
As an experienced fly fisherman, you know that autumn mornings are not among the most productive. As an experienced fly fisherman, you also know that it's now time for a coffee.
Two, three branches from the birch, a spark, the fire is burning. Even the river water in the kettle is soon boiling. A handful of the delicious, perfectly ground FLYTASTIC coffee is added, stirring and boiling briefly.
Ufff! What was that?! The first grayling takes the small midge from the water surface. You eagerly wait for the second rise. Nothing.
Meanwhile your coffee is ready. A delicious aroma fills the air. The brown gold warms your soul and heats you up from the inside. The smoky, fine aroma reminds you: waiting is worth it.
Wow! A beautiful fish eats from the surface. Carefully approaching the fish, a targeted cast follows. The grayling rises... and you miss the bite. Well, that's just part of our beloved fly fishing.
SUperb Quality
The FLYTASTIC coffee reflects the simplicity of your beloved passion. The slightly sweet, rich aroma comes from the expert roasting and the pure Ethiopian Arabica bean. In collaboration with Demmel Coffee in Liechtenstein, FLYTASTIC has developed a unique coffee tailored to the taste of the fly fisherman, which even tastes great from the home espresso machine.
The freshly roasted beans are ground to suit your experience, or sold as whole beans. The FLYTASTIC coffee is delivered in an airtight bag with a Swiss-made aroma valve.
Discover the world of coffee today and feel free to contact me directly for an order. 250 grams of the exclusive coffee costs 9.90 CHF.
250 grams
ground or whole beans
9.90 CHF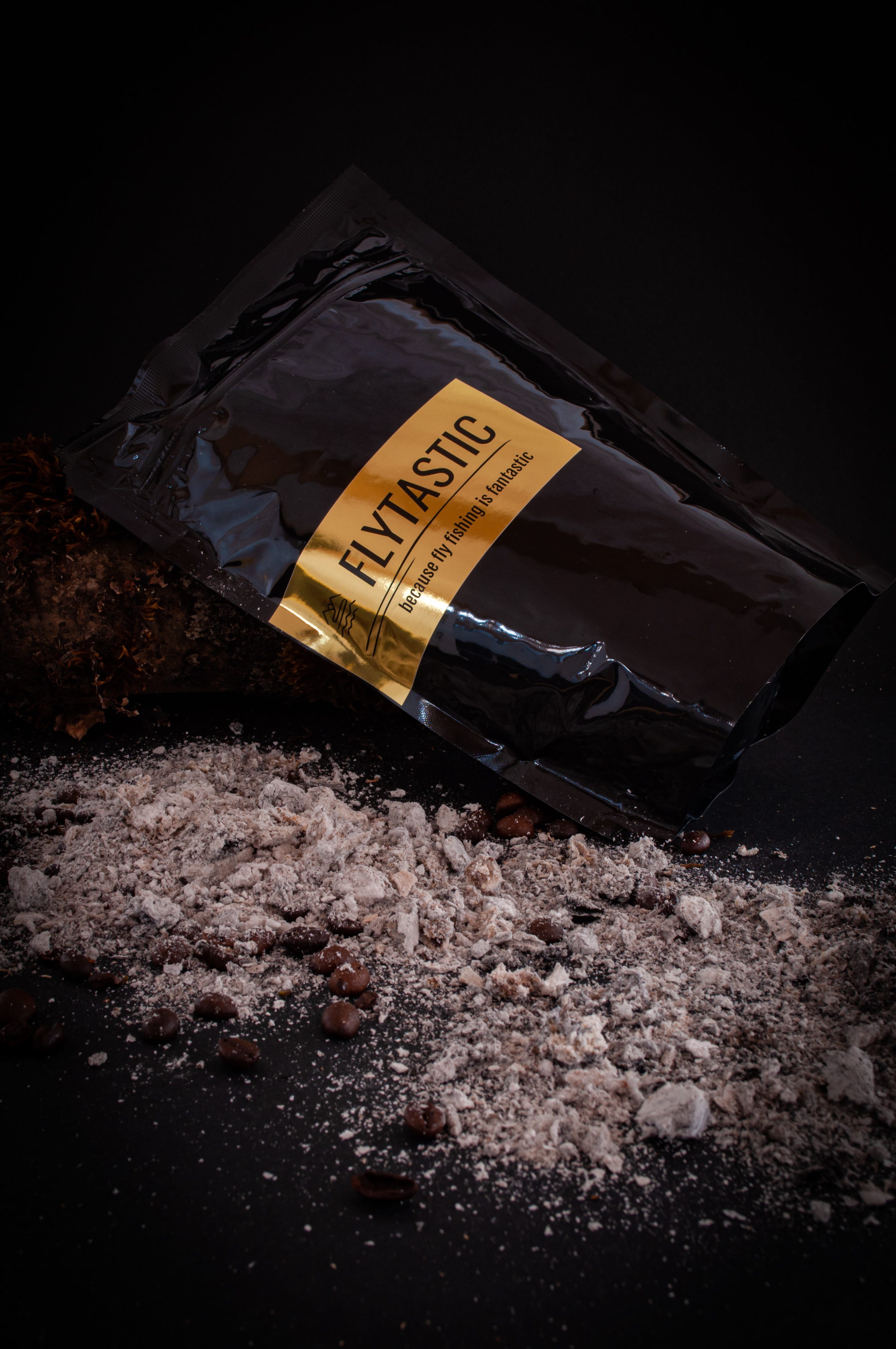 partner
There's coffee and there's good coffee. Peter Demmel roasts excellent coffee. With his flow roast concept, he has also convinced FLYTASTIC. A big thank you for the patience, advice, help and cooperation!