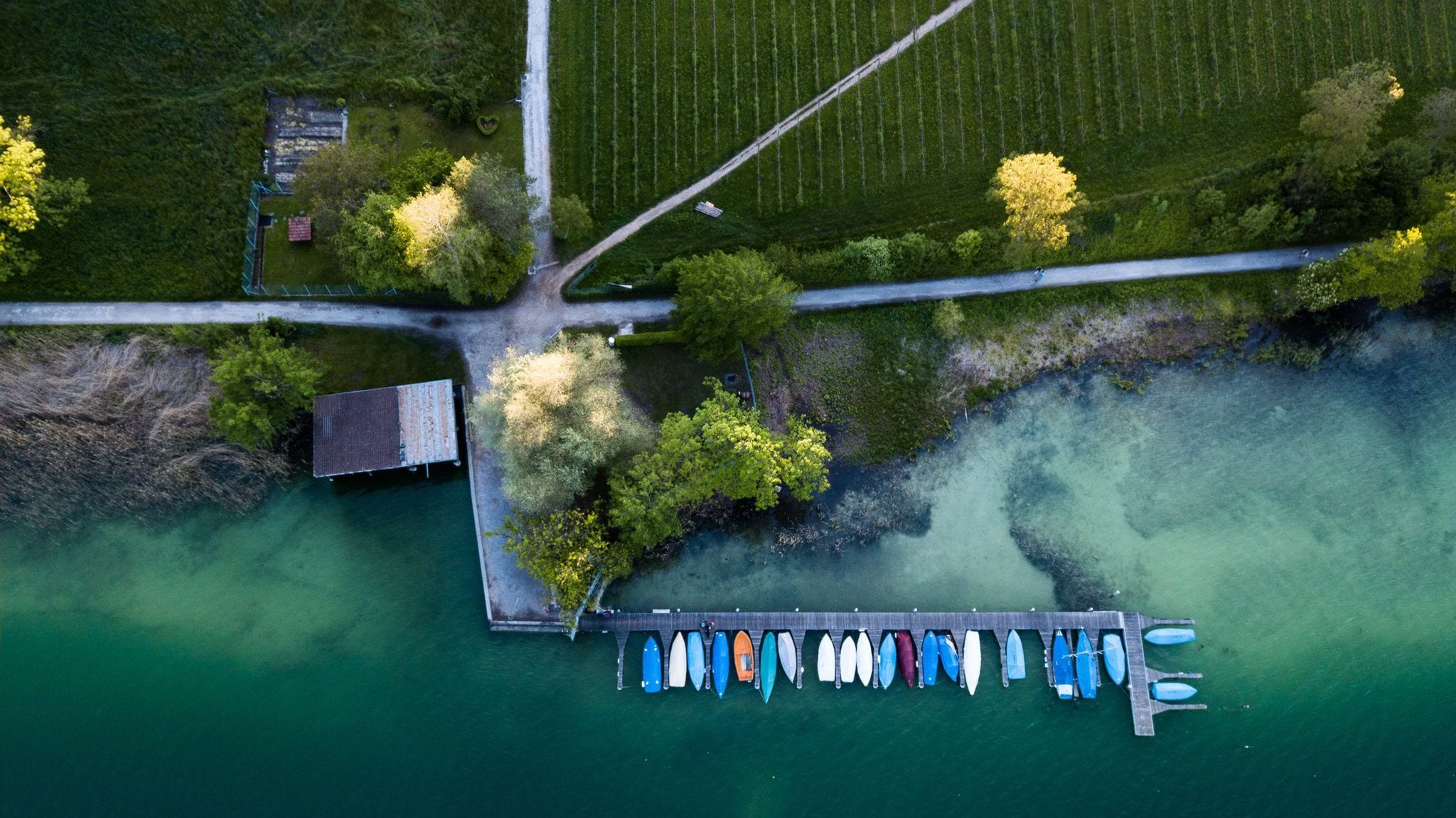 Pike on a fly
A first-Class Guiding
Turn the hunter into the hunted! 6 hours of intensive pike fishing on one of the most beautiful lakes in Switzerland. Armed with strong rods and large streamers, we fish from a boat for the toothed ones. An exciting day awaits you!


Price: 380 CHF

Optimal season: May to June
The Pfäffiker Lake, a pearl in the Zurich Oberland. The small lake is located in the middle of a nature reserve and offers the optimal habitat for large pikes through its heavily vegetated and shallow shore zones. Thanks to a good population of white fish, trout and perch, the predators have sufficient food. The toothed ones thus develop into capital specimens and thrive.
As the lake is only fishable from the shore in a few places, I need my boat for pike fishing. This gives me the opportunity to fish the reed and water edges efficiently. That's where the big pikes wait for prey. Or for your streamer! By the way, motorboats are prohibited on the Pfäffiker Lake. So nothing stands in the way of a relaxed and quiet day on the water."
We meet in Seegräben
Short walk to the boat
Safety instructions and license check
Assembling the rods and explanation of the tackle
Short training on casting with large flies
6 hours of intensive fishing on the Pfäffiker Lake
Lunch on the boat or on land
Return to Seegräben
Ending with a beer or cider
6 hours of single guiding
FLYTASTIC rods, lines, reels, leaders and flies
Rowing boat with ample space and high safety standards
FLYTASTIC lunch on the boat
Fishing license for one day
Flexible scheduling
The price for an unforgettable day on the Pfäffiker Lake is 380 CHF per person. For space and safety reasons, this offer can only be booked by individuals.


Insurance is the responsibility of the participants


Optimal season: May 1st - June 30th"