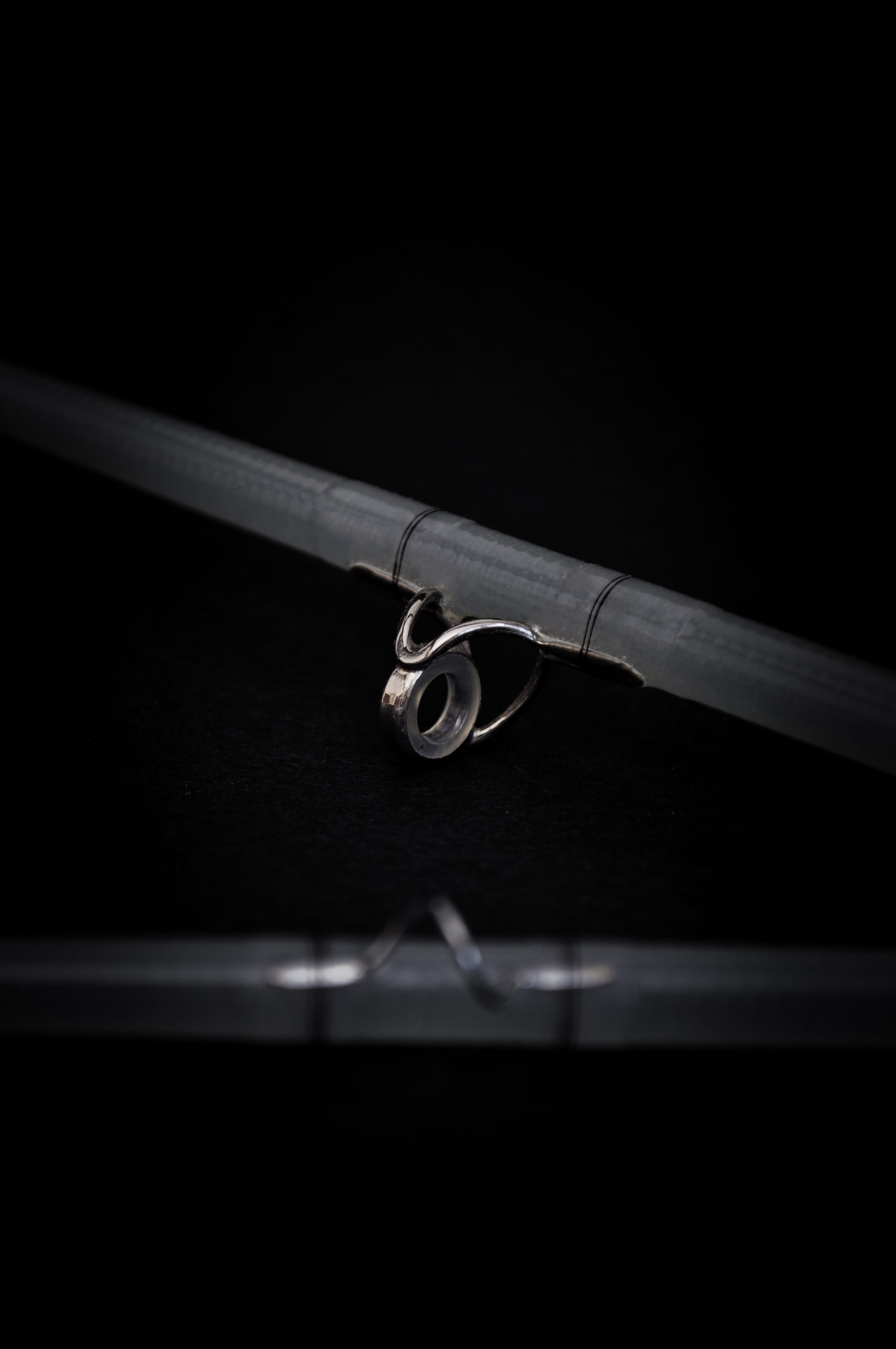 Experience over two days how your personal dream rod is created from a blank, reel seat, handle and ring set. Learn the most important steps in building a fly rod and benefit from the know-how of FLYTASTIC. After assembling your desired components, we will sand, wrap, varnish and lacquer together in the well-equipped workshop, and enjoy a cold beer while doing so.

While the glue dries, we will enjoy a delicious dinner and start the next morning well-rested as rod builders.Of course, I will not only advise you on the selection of rod parts but also recommend a suitable fly line for your new wonder rod. So you will be ready for your next trip to the water.As you are allowed to choose the rod parts yourself at FLYTASTIC, I will gladly calculate the price for the two-day course for you individually. The required material will be charged at purchase prices and supplemented with a course flat rate of 490 CHF (for two days).

With a high-quality, self-built rod including a great experience you can already hold in your hands for 690 Swiss francs.

Season: all year round
The workshop is located in the heart of FLYTASTIC, a small house on the sunny slope of Schiers. The workshop is equipped with a high-end wrapping bench and modern tools and offers plenty of space for your creativity.


Rod building takes time. That's why the course is spread over two days. If you're looking for overnight accommodation, there's a nice hotel very close. Of course, I'll take care of food and drinks.


By the way, FLYTASTIC workshops are flexible. So after you contact me, we can determine together the best time for you!


Before the course
Online, by phone, or in person
Desired rod is described
Usage area is defined
Joint assembly of components
Day 1:
On-site
Arrival at the workshop
Inspection of components
Explanation of working steps
Finding and overlaping
Calculating and marking ring distances
Grinding and drilling handle
Cleaning of work space
Adjusting the reel seat
Assembling the handle
Evening meal
Overnight stay
Day 2:
On-site
Grinding ring feet
Attaching and aligning rings
Ring wrapping
Coaching of techniques
Varnishing
Feedback and farewell
For optimal varnishing of the ring feet, two to three passes are required. The drying time per layer is several hours. I am happy to take care of this final step for you and send the masterpiece to you in an insured package afterwards.
Workshop, 2 days
Rod building components
Tools
Tips and tricks
Personal advice
Line recommendation
Course materials
Meals
Additionally, you will receive a 10% discount on a FLYTASTIC guided trip of your choice!
The price for the two-day course will be determined individually based on the components you choose. The required materials will be charged at cost and an additional course fee of 490 CHF will be added (for two days). If you wish, you can also indulge in a meal and overnight stay with us in Schiers for 89 CHF.


A high-quality, self-built rod, including a great experience, will be in your hands starting from 690 Swiss francs.


Insurance is the responsibility of the participants.
Book your Rod building course Now!