Presentation Techniques
A practical course
By presenting your fly in a cleaner way, you will catch more fish.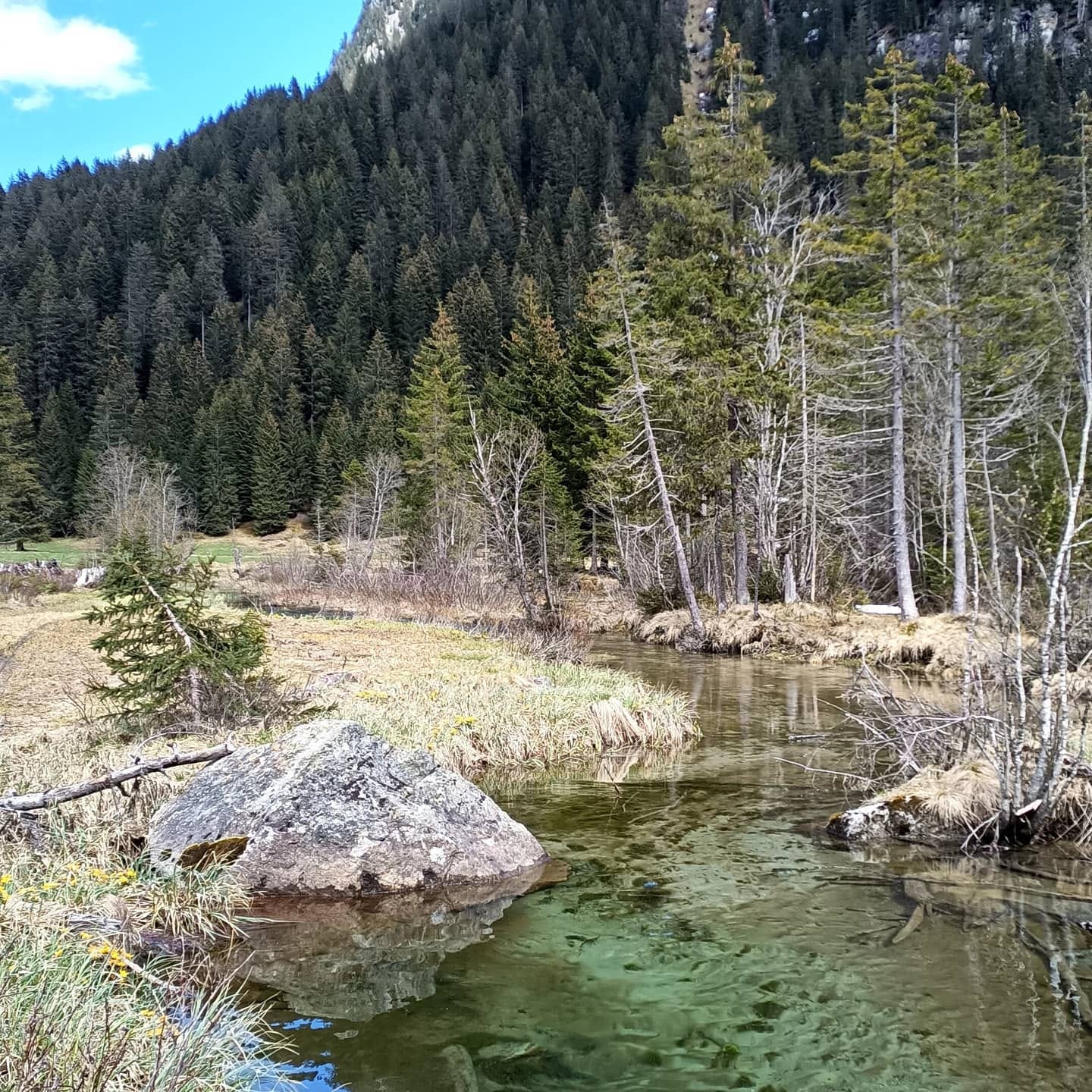 Fly first. Dead drift. Mending. Never heard of them? Then you've come to the right place.
In this workshop, you'll learn how to present a fly optimally in one day. Trick casts like the Parachute Cast, the Snake Cast, or the Bow Cast will help you entice wary fish in the future. We'll work together to improve your presentation technique right on the water and in an alpine atmosphere. Who knows, maybe a nice brook trout will take your fly?


Price for one day:
1 Person: 380 CHF
2 People: 420 CHF
Season: Spring to Fall
Over 12,400 kilometers of flowing waters await the ambitious fly fisherman. However, not all waters in the canton of Graubünden are equally good to fish with the fly. Influenced by snowmelt, weather, water level, and accessibility, the search for the right section quickly becomes a challenge.


Around my adopted home of Schiers, I have fished everything from small mountain streams to raging rivers and can now show you the right water at the right time. My favorite waters are the crystal-clear mountain streams between Klosters and the Flüelapass. With an excellent population of char and trout, combined with good accessibility, they delight both dry fly purists and nymph enthusiasts.


By the way, FLYTASTIC workshops are flexibly planned! So after you contact me, we can together determine which location and time is best for you!
Meeting at the course location
Brief introduction of participants
Expectations of the course
Assembling the rods
Explanation of tackle
Safety training
Instruction on trick casts
Casting, casting, casting
FLYTASTIC lunch
Casting, casting, casting
Brief feedback round
Wind down with a beer or cider
Return trip
Course, 6 hours on the water
FLYTASTIC course equipment
Tips and tricks
Water and insect knowledge
Casting demonstration for trick casts
FLYTASTIC lunch on the water
5 flies per participant
Leader and tippet material
Photos and impressions
Flexible choice of date
Flexible choice of location
Voucher for 10% discount on the next FLYTASTIC offer
The price for an unforgettable, individual, and educational workshop is 380 CHF if you come alone. If you bring a colleague or a colleague, the course costs shrink, and the course now costs only 210 francs per person. The water license is not included in this price and costs 45 Swiss francs. The insurance is the responsibility of the participant.